Online Learning
Solutions for live & asynchronous learning platforms

Video-conference tool agnostic & browser-based solution to monitor learner engagement in real-time for live & async scenarios.
Understand prospective user sentiment in live demo classes or understand intent to buy on a sales call with Lightbulb's acquisition insights. Monitor learner engagement in real-time during live classes or help users self-learn better as they browse through your async content platform with Lightbulb's retention insights.
Spike acquisition, improve discovery, increase retention…it's all possible with Lightbulb.
Features & Functionalities

Live class monitoring
With opt-ins, monitor live online classes to understand user engagement & distraction. Available across video-conference tools & browsers.

Real-time trainer alerts
With real-time alerts, respond to the engagement & emotion levels of learners in your live classes & improve in-class learning

Post-session emotion insights
With emotion & engagement maps & transcripts, pinpoint trouble areas and identify areas of improvement / training for your trainers

Asynchronous session monitoring
With opt-ins, monitor users as they browse & consume async content on your platform to get feedback on UX & content quality

Real-time user alerts
For async platforms, provide real-time alerts for users to understand when they are getting fatigued or distracted to self-learn better

Personalized content discovery
Understand what content engages which user persona & present top-engaging content to users via personalized recommendations
Benefits of using Lightbulb
Lower cost of acquisition
Identify & focus only on high potential leads from high engagement shown in demo classes or tele-sales calls
Enable personalized discovery
Find & present top engaging content to users basis their persona to drive up higher consumption
Spot ux & content issues
Monitor user experience comprehensively to identify drop-off areas that need to be addressed
Provide feedback to trainers
Help trainers understand what appeals to learners in live classes & share best practices internally
Maintain digital records
Record, transcribe and maintain comprehensive session libraries automatically
Improve content quality
Get on-going feedback on duration, type and content to improve the content created
Case studies
Download our case studies deck today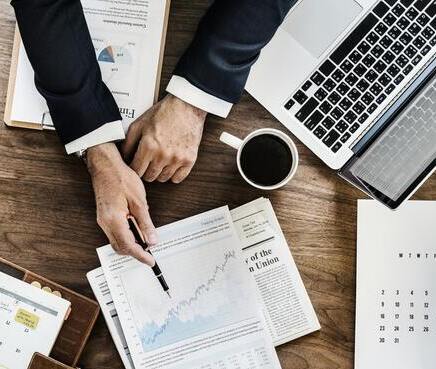 Testimonials
How are we helping businesses succeed?
After Delivered a Baby Girl Great Start for my Career". It's been one year working at TheLightbulb.ai and it has indeed been a very enriching experience for me. It is an organization that offers opportunities for everyone to foster and grow both professionally and personally. I enjoyed working and interacting with different mindsets. Overall Thelightbulb.ai has been one of the best place to work.

Sparsh Banga
Software Developer
A company that inspires me, a product that I feel passionate about, a position that challenges me and stretches me into different areas, management that encourages and empowers me to do my best and great work environment and team spirit. TheLightbulb.ai fulfils all these points. It's a company that inspires me. It's forward-thinking. I like the mindset and culture, and being part of a team that gives its best to make the next generation of technology. For me, this is more than a job. I'm investing my time, my knowledge and experience in a company that is investing in me.

Suchit Kumar
Lead - Frontend
TheLightbulb.AI is an excellent company that is well-positioned for continued success in the rapidly evolving world of AI and machine learning. If you are interested in working with a company that is dedicated to innovation, I would highly recommend The Lightbulb AI. The work culture is friendly.
Sanket Negi
Manager - Inside Sales
When I set foot into TheLightbulb.Ai in 2021 since then I've had numerous chances to be part of something exciting, to be able to learn new things as well as demonstrate my strong commitment and contributions. Here, the opportunity to grow personally and professionally like communication, collaboration, teamwork, professionalism etc., is quite tremendous. I've been fortunate to be part of this wonderful environment that makes me who I am today.
Gaurav Sinha
Project Lead
It has been an exciting journey with Thelightbulb.ai and it continues. We have a culture at work where all opinions and views are welcomed and discussed openly, no matter how senior or junior you are. We all learn and grow from each other's experiences.

David Schneer
Founding Partner & CEO, Merrill Research
Merrill Research decided to take things to the next level for our clients by incorporating Emotion Ai technology into our qualitative projects. We decided to work with TheLightbulb.Ai. Their Artificial Intelligence – Machine Learning driven analysis – using Facial coding & conversational ai – both complemented and corroborated our internal analysis. As such, we are planning to incorporate Emotion Ai into our projects to incorporate unbiased & unstated insights that are unparalleled in the industry.




Shreyasi Singh
Founder & CEO, Harappa
It is critical for online learning businesses to build a strong content feedback loop by recognizing emotion & engagement cues given by users, which are typically also given during face-to-face interactions. This helps content creators to consistently make iterative improvements to the content design principles to create truly effective educational content. We feel that harnessing the growing potential of Emotion AI is one way to monitor and enhance the learning process. At Harappa, we are cognizant of creating content that best suits the online medium and invest deeply in research and content creation to better learning outcomes and were happy to partner with TheLightbulb.Ai for this initiative.

Chandrabhanu Pattajoshi
Founder, Goseeko
Early access to Virtual Meetings Pro has our team quite excited about the prospect of bringing Emotion-Ai led sales enablement to our business. We are always looking for ways to amp up & improve our sales team's performance and close out more deals, and this tool promises to provide us with some very interesting insights. I am particularly looking forward to the real-time alerts on video-calls, that tell my sales people how stakeholders and potential customers are responding to the sales pitch, features and pricing, as such unstated responses will guide my team on how to best approach each prospect and close more deals. Looking forward to using the premium, full-access version soon.


Kanchan Kumar
Co-Founder & CEO, Truly Financial
Enterprise sales is a complex sales environment with multiple stakeholders and a long, painstaking process, that needs to be closely monitored at all stages. So, when I heard about VM Pro's Emotion Ai led technology that has the potential to tap into unstated responses during customer interactions, I was intrigued. We are keen to try out the early-access version & receive emotion and engagement feedback on the sales pitch and conversation, to ensure that potential customers are engaged and plugged in through out the conversation. And the fact that VM Pro connects seamlessly into all the popular VC tools like GMeet, Zoom & MS Teams, ensures that the flow of conversation never moves off familiar platforms. We can't wait to get cracking on the full-service version soon.