Sales Enablement
Virtual Meetings Pro is on the way
Up the emotion quotient of your
online sales conversations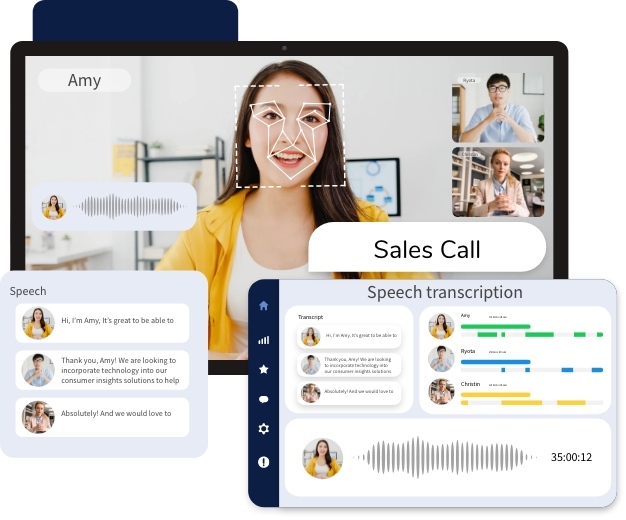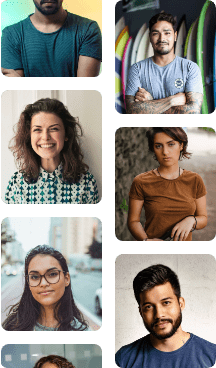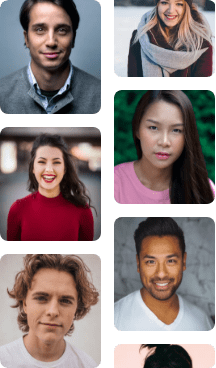 Top Benefits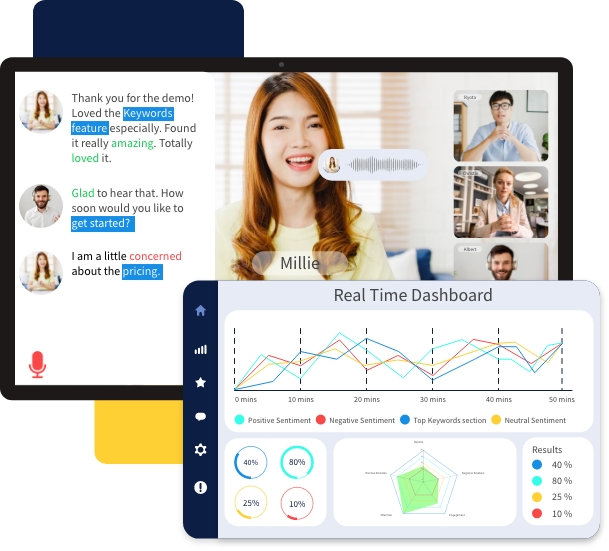 For Sales People
Offload admin tasks like taking notes or recording meetings
Get real-time alerts on participant emotion & engagement levels
Get detailed insights post-meeting on sales performance, meeting sentiment, action items, tasks, questions, etc
Share sound-bites with supervisors to get feedback or drive escalations
Track account activity & forecast with a meeting-by-meeting status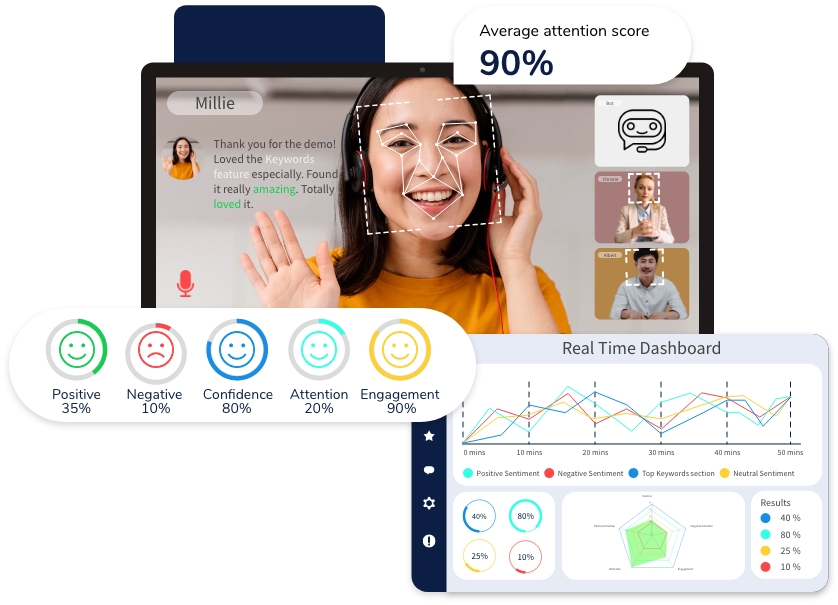 For Sales Leadership
Get detailed insights into every online sales conversation for every sales rep
Review meeting recordings & transcripts to get insights to improve performance
Share sound-bites, best practices and encourage knowledge sharing within team
Track account progress for accurate revenue forecasting
Identity deals that need intervention before they are lost
Enable knowledge transfer during attrition
Top Use Cases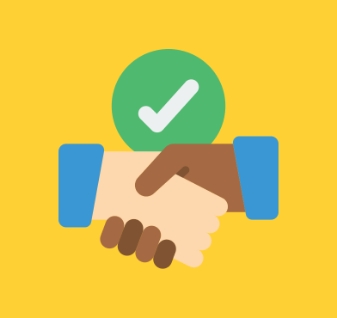 Discovery
Prospecting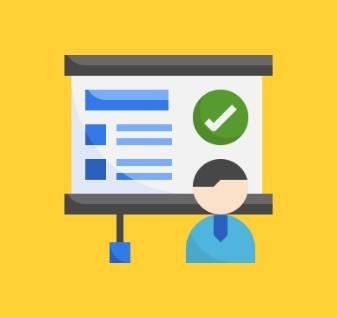 Product Demos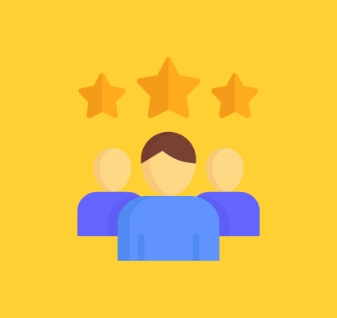 Customer Success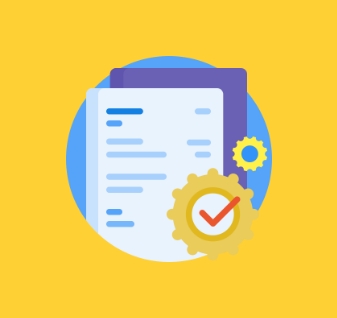 Renewal Discussions
Emotion Ai Technologies deployed
Meeting Bot
Give your sales people their very own personal meeting assistant that auto-joins meetings, records and transcribes meeting notes & provides detailed meeting insights & metrics
Facial coding
VM Pro deploys the latest in facial & emotion recognition technology to identify the facial expressions of meeting participants to monitor emotion & engagement levels to give sales people real-time alerts during sales pitches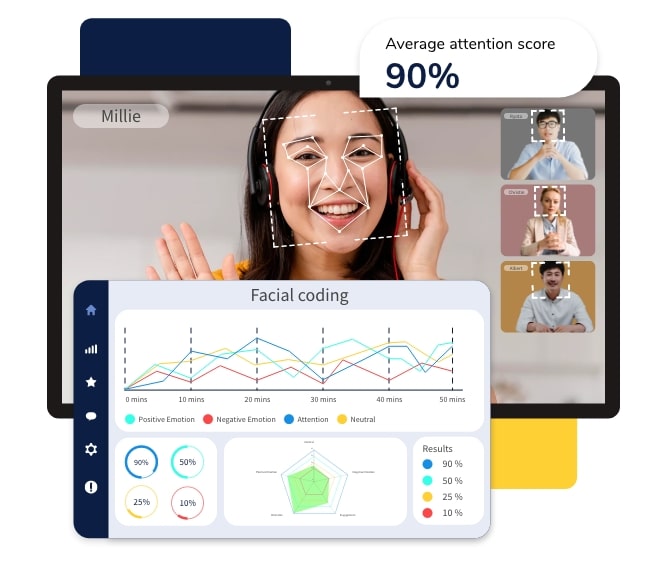 Speech transcription
Get auto-transcription of online conversations as they happen, saving your sales people the task of taking meeting notes, leaving them free to concentrate on building rapport & focusing on the sales interaction. Available only for English conversations.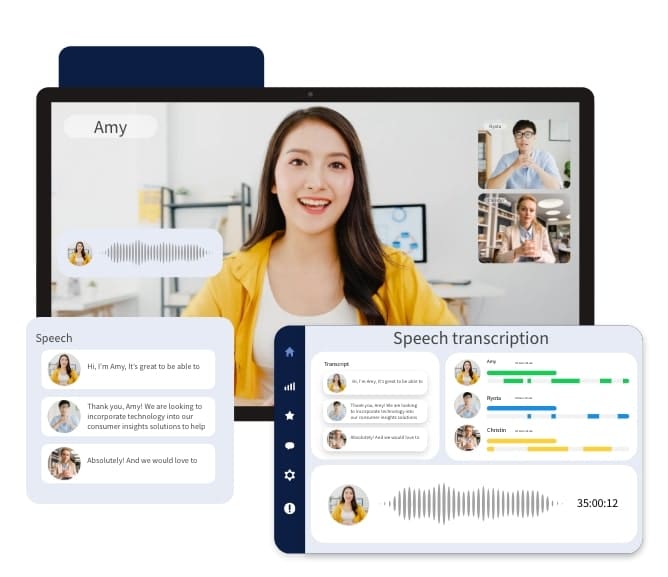 Text sentiments
VM Pro maps the sentiment behind every line of conversation to give your sales people a sense on how positive or negative the conversations were. Additionally identify tasks, metrics, questions, keywords for deeper meeting insights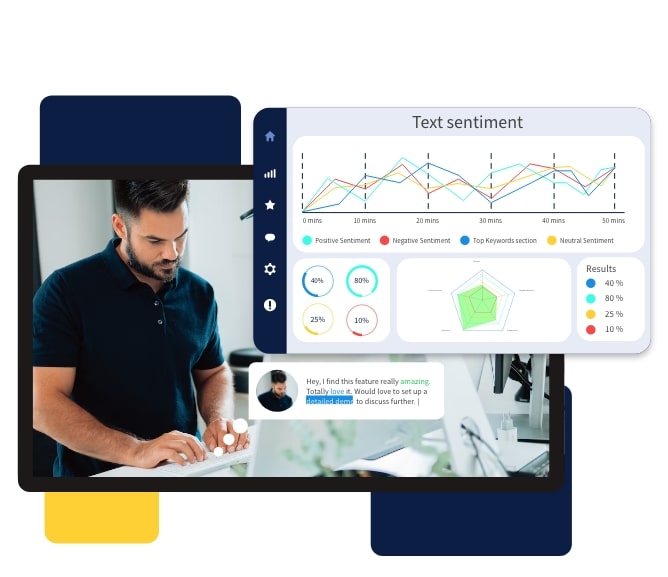 Audio tonality
Map the emotion behind the statements with audio tonality for all vocal utterances. Listen not just to what is being said but also how its being said.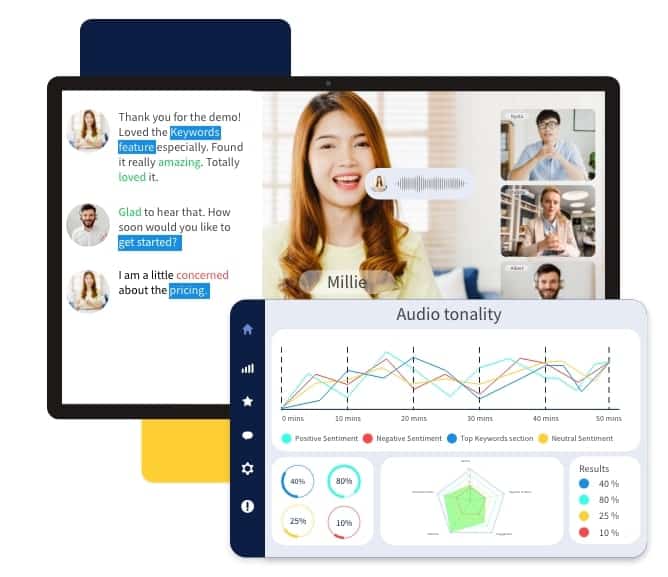 Survey Research
Efficient way to plan and build surveys that help you understand the consumer better and empower your research projects.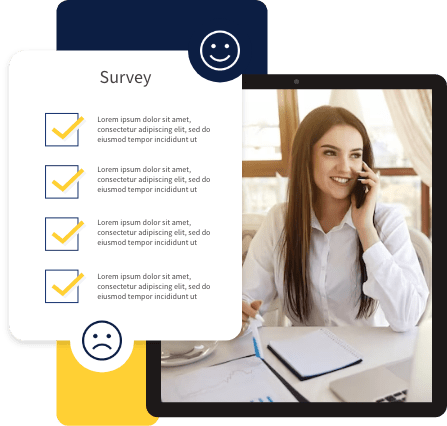 What industry leaders have to say about Thelightbulb.Ai

Chandrabhanu Pattajoshi
Founder, Goseeko
Early access to Virtual Meetings Pro has our team quite excited about the prospect of bringing Emotion-Ai led sales enablement to our business. We are always looking for ways to amp up & improve our sales team's performance and close out more deals, and this tool promises to provide us with some very interesting insights. I am particularly looking forward to the real-time alerts on video-calls, that tell my sales people how stakeholders and potential customers are responding to the sales pitch, features and pricing, as such unstated responses will guide my team on how to best approach each prospect and close more deals. Looking forward to using the premium, full-access version soon.


Kanchan Kumar
Co-Founder & CEO, Truly Financial
Enterprise sales is a complex sales environment with multiple stakeholders and a long, painstaking process, that needs to be closely monitored at all stages. So, when I heard about VM Pro's Emotion Ai led technology that has the potential to tap into unstated responses during customer interactions, I was intrigued. We are keen to try out the early-access version & receive emotion and engagement feedback on the sales pitch and conversation, to ensure that potential customers are engaged and plugged in through out the conversation. And the fact that VM Pro connects seamlessly into all the popular VC tools like GMeet, Zoom & MS Teams, ensures that the flow of conversation never moves off familiar platforms. We can't wait to get cracking on the full-service version soon.
Latest from our Resources
Emotion AI
Episode #1: Priya Lobo with Ritu Srivastava (Heureka: The Insights Podcast by Thelightbulb)
Welcome to the first episode of 'Heureka – The Insights podcast' by Thelightbulb. We kick off the podcast series with Priya Lobo, CEO of Ormax Compass – a leading name in the consumer understanding and brand positioning space in India. Priya
Read More
Emotion AI
Emotion AI for Ad Agencies: Benefits and Impacts
Emotions drive action and behavior from consumers in marketing campaigns. Most ad agencies are aware of this. However, in a world where
Read now
Emotion AI
Emotion AI with Chatbot: Why it Matters
Chatbots are everywhere. Most website you visit, and almost every app you have on your smartphone, have chatbots to address your queries.
Read now