From Sign-Up to Success: Nailing Customer Onboarding for SaaS Companies

From Sign-Up to Success: Nailing Customer Onboarding for SaaS Companies
September 19, 2023
There was a time when SaaS products with good customer onboarding called it a differentiator because few products offered one at the time. But times have changed and as new products flood the SaaS market, a good customer onboarding experience is no longer viewed as a differentiator but a necessity.
SaaS companies are solving some complex problems for the world and therefore, the complexity of SaaS tools can be immense too. That means the lack of a proper customer onboarding process of these tools means they are as good as a car without a steering wheel.  
It is not a question of whether your SaaS product needs good customer onboarding. The utility of your SaaS tool extends to its ability to solve a given problem and no matter how good your product is, the real value of your product is negligible if your customer can't use it properly.
This blog walks you through the ins and outs of SaaS customer onboarding and touches upon some customer onboarding best practices for SaaS products. We have also shared examples of SaaS products with the best customer onboarding.
What is SaaS Customer Onboarding?
SaaS customer onboarding is the process of guiding customers through their initial experience with a SaaS product. It involves introducing them to the product's features, functionalities, and value propositions.
Effective SaaS customer onboarding is designed to help your customers transition from the point of sign-up or purchase to a stage where they are comfortable and confident in using the software independently. This process typically includes offering educational resources, personalised training, interactive tutorials, and proactive customer support to ensure a smooth and satisfying start.
The ultimate aim of SaaS customer onboarding is to foster long-term customer relationships by ensuring that users derive maximum value from the product. It sets the foundation for customer success and can significantly impact customer retention and satisfaction, making it a critical aspect of SaaS marketing and product management.
Why is SaaS Customer Onboarding Important?
The importance of SaaS customer onboarding goes deep into the basic utility of SaaS products. We can identify the basic utility of SaaS products by answering one question.
Why does a customer need a SaaS product?
And the answer to this is simple. To solve a problem.
A customer signs up for a SaaS product because the product supposedly solves a problem. But if the product in itself is complex to navigate and use then the product creates a new problem for the customer instead of addressing the original one. 
Always remember, your customer comes to you because they think you can solve their problems and if the customer feels that the product is too complex to use or takes too much time to figure out, your product is dead to them.
That's why you need a proper customer onboarding process in place to ensure that your customers can access the utility and use the tool(s) to solve their problems.
Also, here's another reason.
According to Insivia, a median SaaS business loses up to 10% of its revenue to customer churn every year. Now, a huge percentage of customers churn because of bad onboarding UX, which makes UX testing critical.

If your product makes your customers feel dumb, they will most definitely churn. The idea is to introduce your customers to your product in a way that makes them feel more competent and familiarise them with the tool, quickly addressing the problem at hand. 
A good customer onboarding experience ensures a low churn rate for the business and quicker problem resolution for the customer.
SaaS Customer Onboarding Best Practices
We went around and analysed some of the best SaaS products out there including our own product Virtual Meeting Pro and analysed the best onboarding UX features that make these products better than most out there. Let's look at some of the best ones.
    1. Use a Welcome Mail or Message to Segment Users
Once you get a user to sign up to your platform, send them a welcome mail or design a welcome pop-up window to make the user feel welcomed and appreciated. You don't feel particularly happy when you're invited somewhere and there's no one to welcome you there. The Welcome message serves the same purpose.

Moreover, the welcome mail is your first interaction with the user and the perfect opportunity for you to understand why they signed up for the tool and address the problem immediately. You have to understand that not every user has the same problem and it may be far too inconvenient for them to identify the exact features of the tool that will address their core issue.

Use your welcome message as a sorting mechanism to identify user problems and then segment them into groups for better communication and onboarding flow. Then follow up with specialised e-mails guiding users towards the specific features that would address their problem. This is more efficient than explaining each feature to every customer regardless of whether they have any utility for all those features. 
   2. Design a Frictionless Onboarding Page
Friction at the initial stages of the onboarding flow is one of the biggest reasons for customer churn in the SaaS industry. If something as simple as signing into a SaaS product is as complicated as filing a job application, perhaps the user might reconsider his/her decision to use your product.
The sign-up page should be simple and bereft of any unnecessary columns that extend the process. Take Userpilot for instance, a SaaS-based product-growth platform. The sign-up page asks for three simple details from the user, their name, email, and password that's it.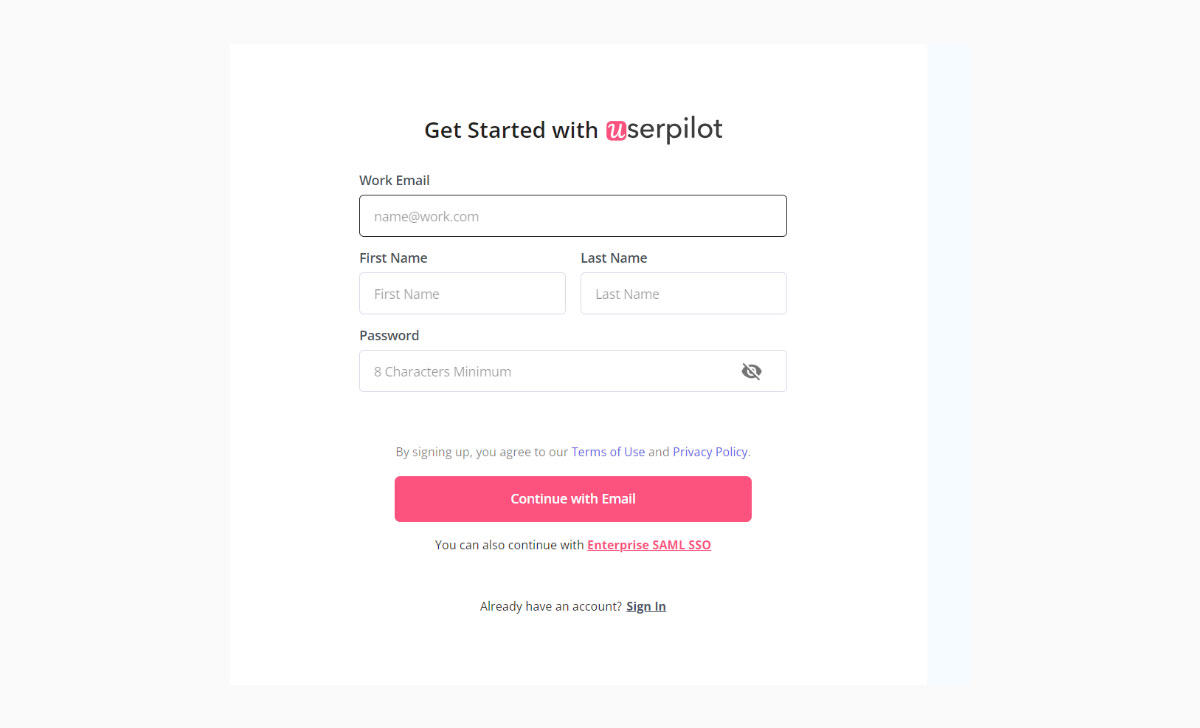 Doesn't look like much of a hassle. However, there are SaaS platforms that take this simplicity to another level by making the process even quicker. Ever heard about Calendly? 
Calendly is a SaaS-based modern scheduling platform that allows users to create a custom calendar and lets others schedule tasks based on availability. Take a look at the sign-up page from Calendly's website.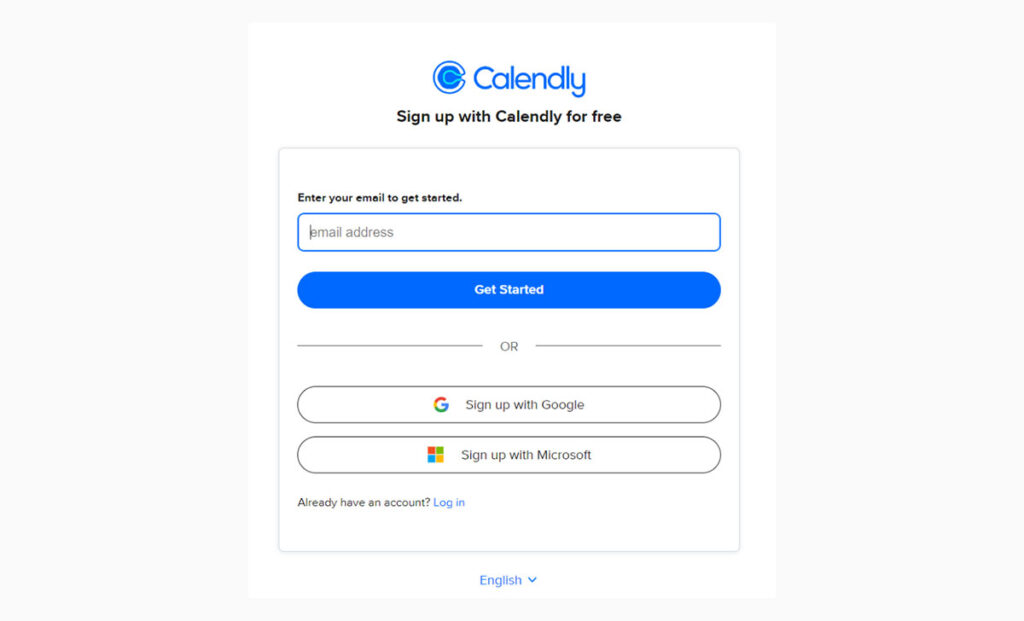 They have even removed columns for name and password and just ask for your email to access their SaaS features. This is as good as Onboarding UX gets. It is simple and gets you up and running in no time.
   3. Feedback and Improve Consistently
Your job isn't finished after onboarding a user because this is where the journey of a customer begins. There's no such thing as a perfect onboarding flow, you must collect quantitative and qualitative insights and analyse them to identify areas that can be improved. 
A great way to do this is to send out feedback forms and conduct surveys. You can add an extra layer of authenticity to the insights from these forms and surveys by incorporating emotional AI to enhance the quality of the insights. Emotion AI is a subset of AI that allows machines to track, analyse, and understand human emotions by using advanced tools like eye-tracking, facial coding, speech and voice transcription. 
You can do this by recording the instances where your customers interact with a feedback form or a survey and passing these recordings through Lightbulb's flagship SaaS product called VM Pro. VM Pro analyses these remote interactions to create an emotional heatmap of the users and uses a mixture of dynamic and regular data points to offer richer insights that help decision-makers make better decisions. 
Examples: SaaS Products with the Best Customer Onboarding
Mentioned below are some SaaS products with the best onboarding flow.
1. Google Meet
Google Meet is one of the most revolutionary SaaS products facilitating high-quality e-meets conveniently and it's free. We are pretty sure you've used it before and have an idea of what we are talking about. You don't even need to enter your details on the website, download an app, or sign up on the platform. You can access all the features of the product by simply clicking on a link created by the e-meet host.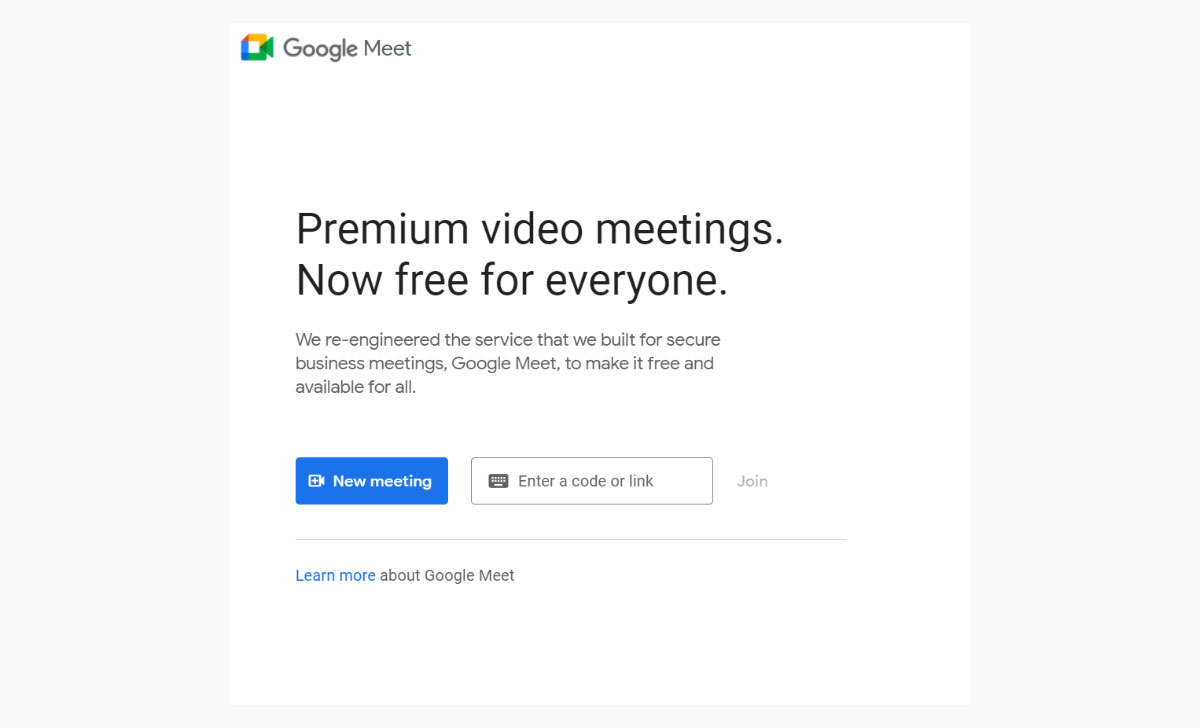 2. Trello
Trello, a task management and collaboration tool, accelerates customer progress by presenting a straightforward checklist after sign-up. Users begin with a pre-checked task, providing an instant win and guiding them through setup, enhancing platform retention.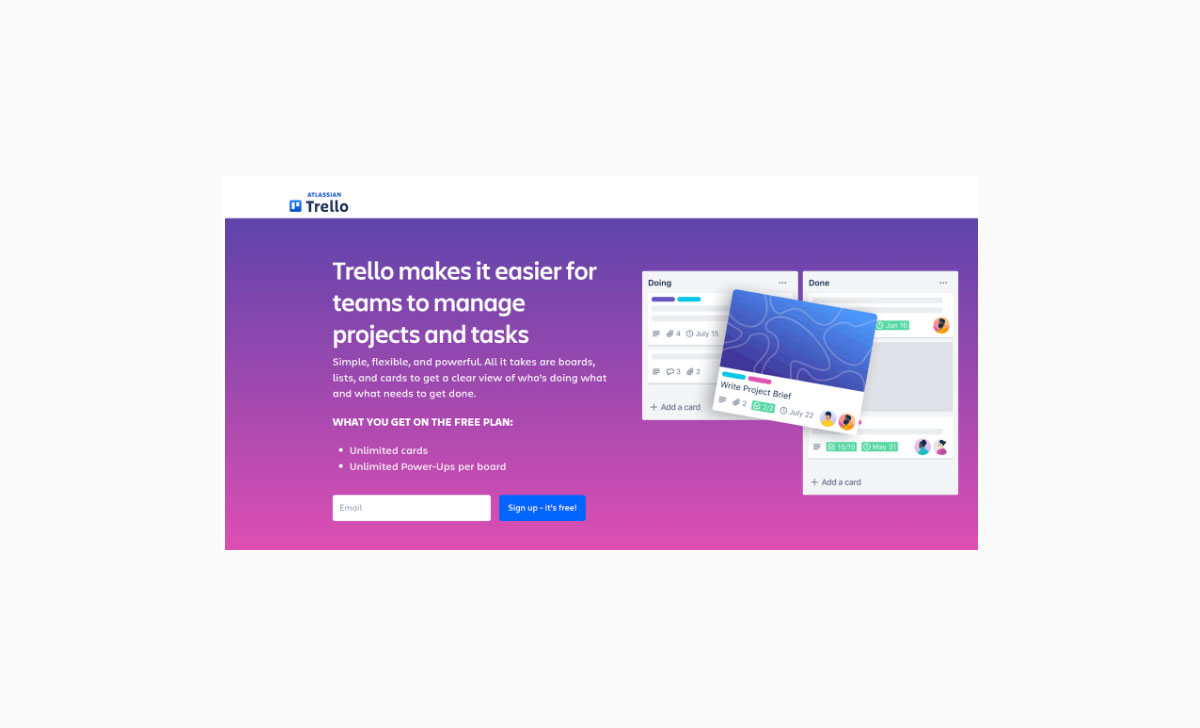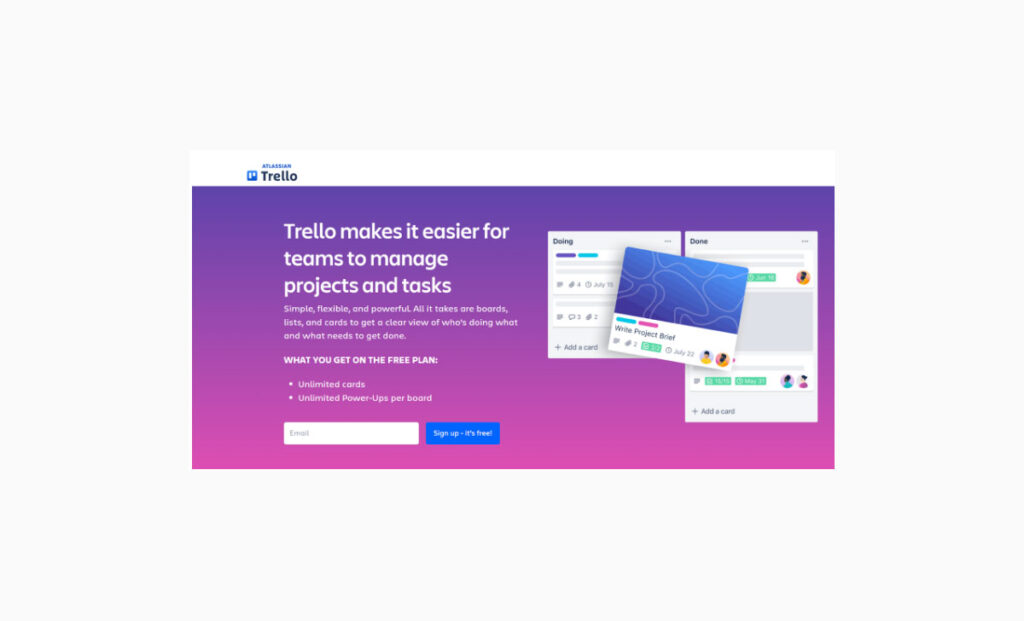 3. HubSpot
HubSpot ensures user engagement and retention by customising the onboarding journey based on individual survey feedback. As part of this process, new users are introduced to a "getting-to-know-you" session, featuring a concise Q&A with no more than four multiple-choice questions.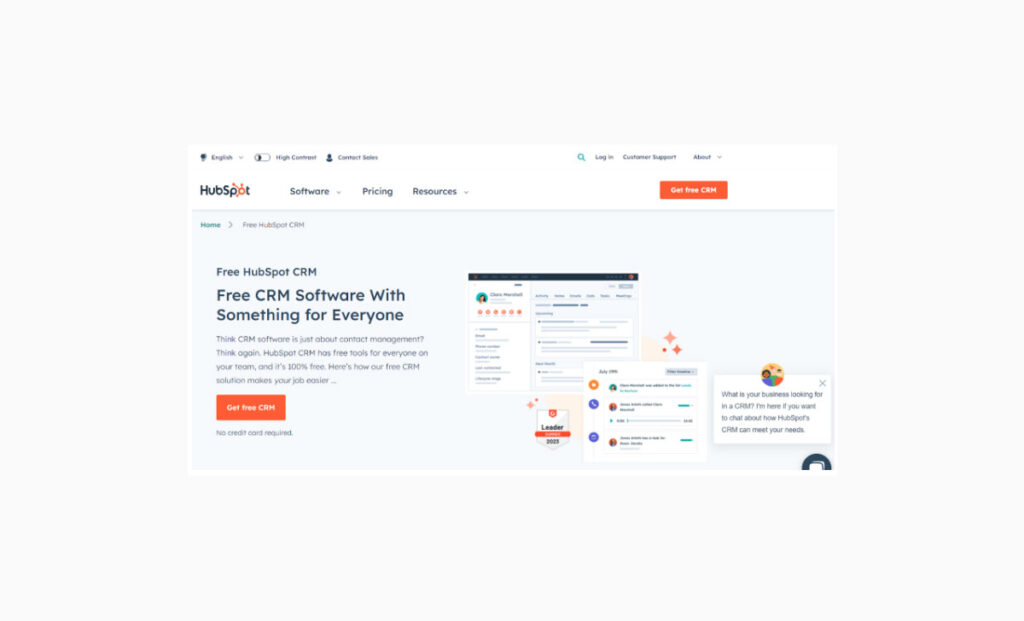 Conclusion: 
In a market where smooth customer onboarding has become the norm. The impetus for a user-friendly onboarding flow lies with the service providers. Every SaaS product must develop and integrate intuitive onboarding steps that make the user feel smart and address their pain point immediately. SaaS products with comprehensive onboarding steps should consider segmenting them into multiple steps to make them less cumbersome for the user.
About VM Pro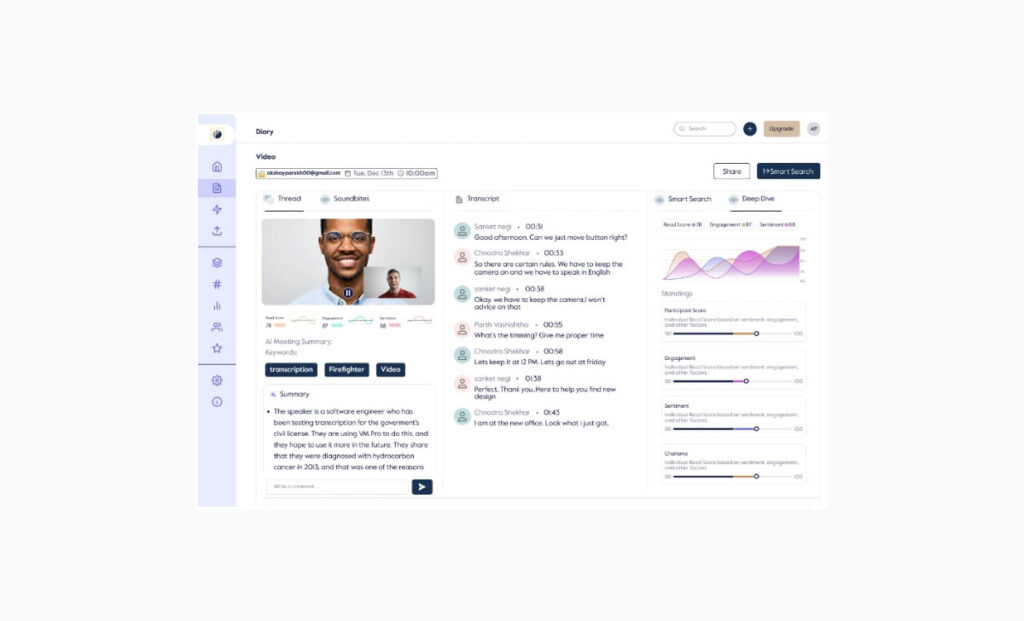 Virtual Meeting Pro is a flagship product from thelightbulb.ai, that employs full-stack emotion AI to analyse virtual meetings to offer emotional insights. It is one of its one-of-a-kind video-first emotion-sensing virtual assistant for B2B SaaS teams, that automatically joins remote meetings and user interactions with product surveys or feedback forms to offer invaluable emotional insights.
SaaS businesses can use these insights to identify the exact areas that users like and dislike and double down on lesser-liked regions to improve the onboarding flow. In simpler words, VM Pro does everything a regular analytics tool does and then it does more. 
You can book a product demo right now to see how VM Pro works.