Insights Pro Quantitative
Insights Pro for
Quantitative Research
Elevate your research projects with Emotion ai technology!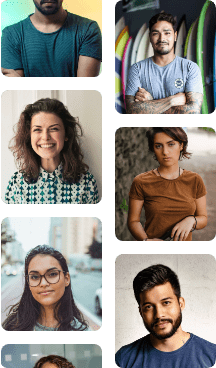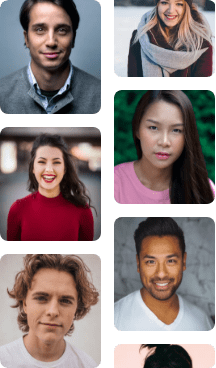 Take the effort out of quantitative research

For accelerated testing of creatives
Works across all your creative testing needs - concepts, ads, trailers, episodes, or pack/shelf designs
Enhance creative testing research by accurately analyzing participants' emotional responses
Gain unbiased and instant analysis on a single dashboard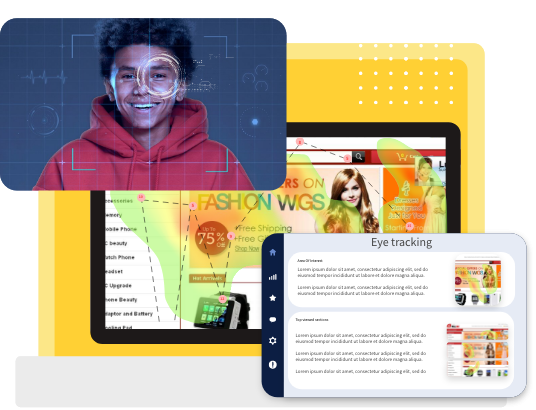 For accurate UX-UI testing
Gain detailed insights on User Experience (UX) and User Interface (UI) with a few clicks
Works smoothly for testing on websites and web apps
Easy to setup and run product to ensure you improve your UX-UI faster

Simplify online journey of shoppers
Gain detailed and accurate insights on shopper journey for your websites and web apps
Use insights to create conversion-friendly journeys for your e-commerce buyers
Top use cases of quantitative research
How quantitative analysis works with emotion ai
Key technologies that power
Insights Pro Quant
Facial coding
Recognise facial expressions to map customer emotions and engagement as they browse through products, content or creatives.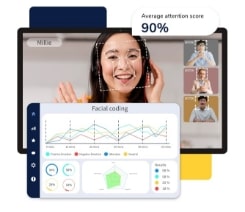 Eye tracking
Track eye gaze to identify areas of interest, plot gaze and generate heatmaps drive insights on user experiences and creatives.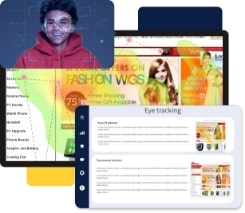 Speech transcription
Get auto-transcription and conversation insights from your meetings and conversations to eliminate manual note-taking or admin tasks.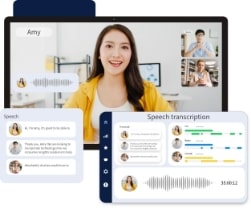 Audio tonality
Understand sentiment & emotion via tone, pitch and pace to go beyond mere words spoken and quantity customer emotion.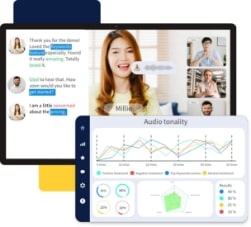 Text sentiments
Map intent, sentiment and keywords for every line your customers speak to understand much more than what's being said.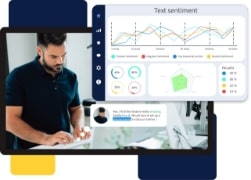 Survey Research
Efficient way to plan and build surveys that help you understand the consumer better and empower your research projects.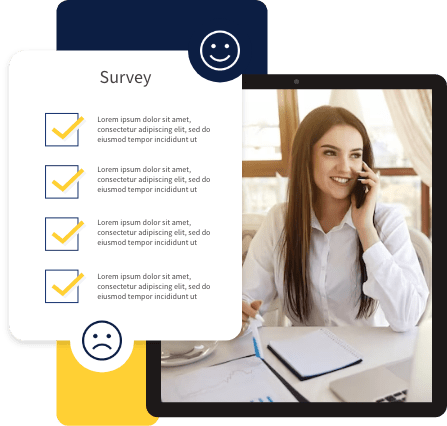 Experience an interactive demo
What makes Insights Pro your
must-have quantitative research tool
Request a live demo
Takes just 30 minutes!
Book your slot now.
What industry leaders
have to say about us


Rajesh Chakrabarti
Executive Director, Nielsen Media
We have recently partnered with Thelightbulb and in a recent 'clothing brand' project, we were able to utilise the facial coding & voice ai functionalities of their Emotion Ai tool, to decode genuine user emotions and correlate them with stated purchasing behavior. We are happy to share that Thelightbulb team exhibited remarkable efficiency, meeting all communication and timeline requirements & are proving to be an able partner for our projects. I would recommend Thelightbulb's tool to any researcher who wants to elevate the emotional storytelling aspect of their reports and effectively convey the rich nuances of qualitative data.


David Schneer
Founding Partner & CEO, Merrill Research
Merrill Research decided to take things to the next level for our clients by incorporating Emotion Ai technology into our qualitative projects. We decided to work with TheLightbulb.Ai. Their Artificial Intelligence – Machine Learning driven analysis – using Facial coding & conversational ai – both complemented and corroborated our internal analysis. As such, we are planning to incorporate Emotion Ai into our projects to incorporate unbiased & unstated insights that are unparalleled in the industry.





Shreyasi Singh
Founder & CEO, Harappa
It is critical for online learning businesses to build a strong content feedback loop by recognizing emotion & engagement cues given by users, which are typically also given during face-to-face interactions. This helps content creators to consistently make iterative improvements to the content design principles to create truly effective educational content. We feel that harnessing the growing potential of Emotion AI is one way to monitor and enhance the learning process. At Harappa, we are cognizant of creating content that best suits the online medium and invest deeply in research and content creation to better learning outcomes and were happy to partner with TheLightbulb.Ai for this initiative.

Chandrabhanu Pattajoshi
Founder, Goseeko
Early access to Virtual Meetings Pro has our team quite excited about the prospect of bringing Emotion-Ai led sales enablement to our business. We are always looking for ways to amp up & improve our sales team's performance and close out more deals, and this tool promises to provide us with some very interesting insights. I am particularly looking forward to the real-time alerts on video-calls, that tell my sales people how stakeholders and potential customers are responding to the sales pitch, features and pricing, as such unstated responses will guide my team on how to best approach each prospect and close more deals. Looking forward to using the premium, full-access version soon.



Kanchan Kumar
Co-Founder & CEO, Truly Financial
Enterprise sales is a complex sales environment with multiple stakeholders and a long, painstaking process, that needs to be closely monitored at all stages. So, when I heard about VM Pro's Emotion Ai led technology that has the potential to tap into unstated responses during customer interactions, I was intrigued. We are keen to try out the early-access version & receive emotion and engagement feedback on the sales pitch and conversation, to ensure that potential customers are engaged and plugged in through out the conversation. And the fact that VM Pro connects seamlessly into all the popular VC tools like GMeet, Zoom & MS Teams, ensures that the flow of conversation never moves off familiar platforms. We can't wait to get cracking on the full-service version soon.
Latest from our resources
Customer Onboarding
From Sign-Up to Success: Nailing Customer Onboarding for SaaS Companies
There was a time when SaaS products with good customer onboarding called it a differentiator because few products offered one at the time. But times have changed and as new products flood the SaaS market, a good customer onboarding experience is no longer
Read More
Emotion AI
How is AI used for advertising?
The pace of the AI revolution has been unprecedented. You can find an AI tool for almost any task that you can do on your laptop and
Read now
Sales Enablement
Make Every Minute Count: How Meeting Analytics Transforms Virtual Collaboration
You will agree when I say most meetings are boring and let's be real, most people are just chilling or having a snack behind that webcam
Read now