UI-UX Testing
UI/UX Testing
Get detailed insights on your website
or web-app user interface & experience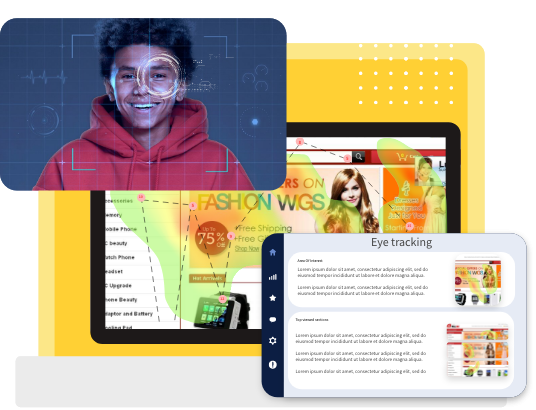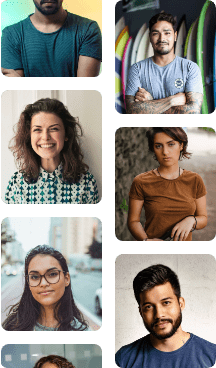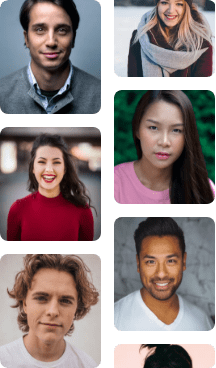 Why choose us?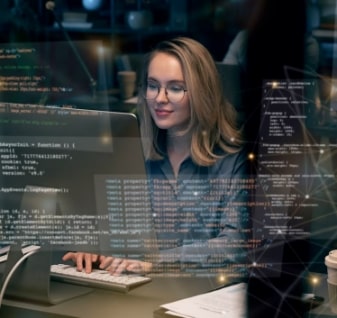 Full-stack Offering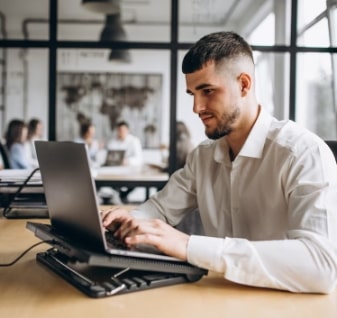 Affordable & DIY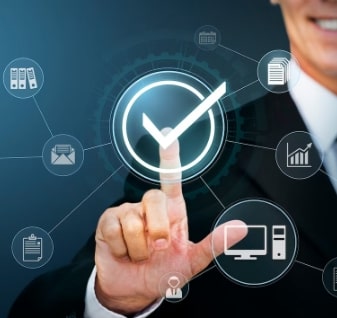 Fast & Reliable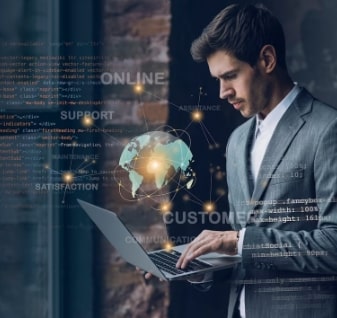 Patented technology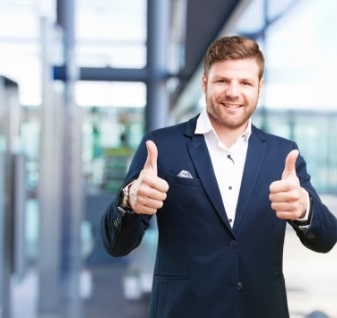 Trusted by industry leaders
Emotion Ai Technologies deployed
Facial coding
Watch respondent's emotions & engagement levels spike and dip as they browse through your website or app. Understand what engages, what confuses and where distraction & drop offs happen to provide your product teams with relevant inputs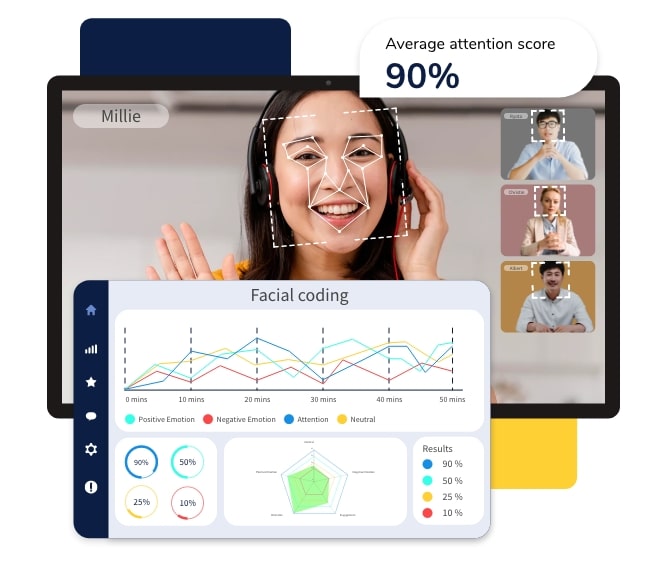 Eye-tracking
Get detailed gaze plots & heatmaps of respondents as they browse through and use your website or web app. Identify what they look at, where they spend time and where they hate the experience, to ensure stickiness at every stage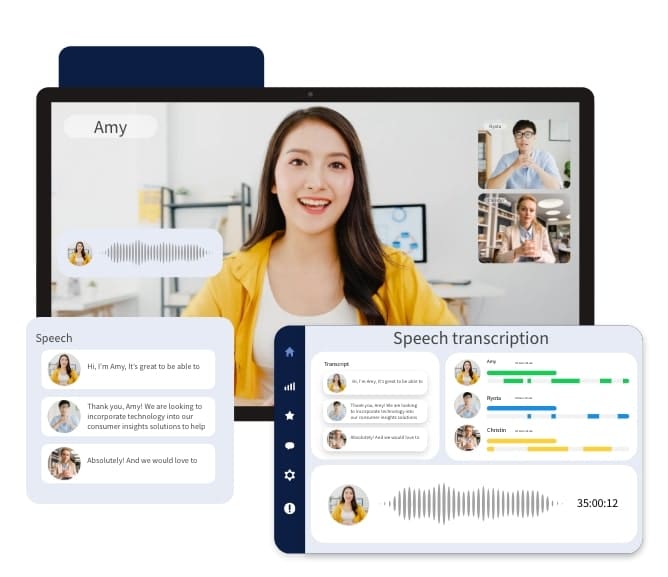 Surveys
Include open-ended, rating scale or MCQs in your study to supplement unstated responses with stated answers to specific questions you might have for your respondents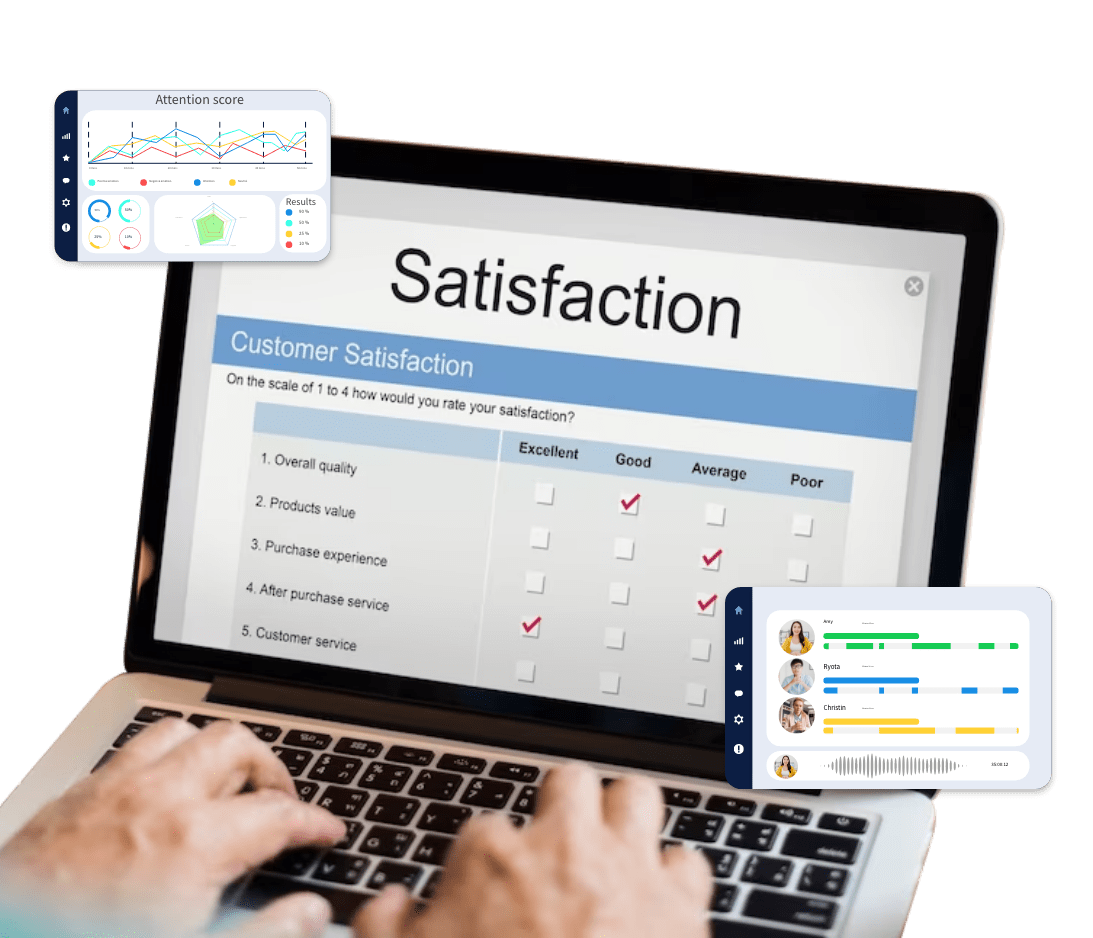 Surveys Research
Map intent, sentiment and keywords for every line your customers speak to understand much more than what's being said.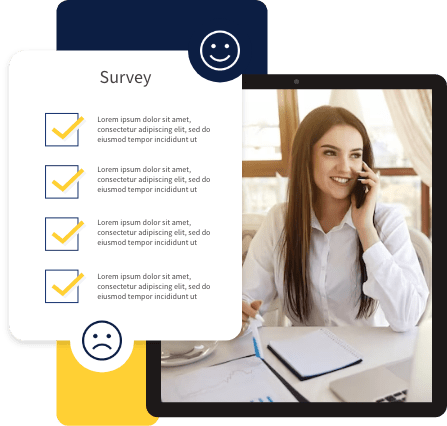 What industry leaders have to say about Thelightbulb.Ai

David Schneer
Founding Partner & CEO, Merrill Research
Merrill Research decided to take things to the next level for our clients by incorporating Emotion Ai technology into our qualitative projects. We decided to work with TheLightbulb.Ai. Their Artificial Intelligence – Machine Learning driven analysis – using Facial coding & conversational ai – both complemented and corroborated our internal analysis. As such, we are planning to incorporate Emotion Ai into our projects to incorporate unbiased & unstated insights that are unparalleled in the industry.




Shreyasi Singh
Founder & CEO, Harappa
It is critical for online learning businesses to build a strong content feedback loop by recognizing emotion & engagement cues given by users, which are typically also given during face-to-face interactions. This helps content creators to consistently make iterative improvements to the content design principles to create truly effective educational content. We feel that harnessing the growing potential of Emotion AI is one way to monitor and enhance the learning process. At Harappa, we are cognizant of creating content that best suits the online medium and invest deeply in research and content creation to better learning outcomes and were happy to partner with TheLightbulb.Ai for this initiative.

Chandrabhanu Pattajoshi
Founder, Goseeko
Early access to Virtual Meetings Pro has our team quite excited about the prospect of bringing Emotion-Ai led sales enablement to our business. We are always looking for ways to amp up & improve our sales team's performance and close out more deals, and this tool promises to provide us with some very interesting insights. I am particularly looking forward to the real-time alerts on video-calls, that tell my sales people how stakeholders and potential customers are responding to the sales pitch, features and pricing, as such unstated responses will guide my team on how to best approach each prospect and close more deals. Looking forward to using the premium, full-access version soon.


Kanchan Kumar
Co-Founder & CEO, Truly Financial
Enterprise sales is a complex sales environment with multiple stakeholders and a long, painstaking process, that needs to be closely monitored at all stages. So, when I heard about VM Pro's Emotion Ai led technology that has the potential to tap into unstated responses during customer interactions, I was intrigued. We are keen to try out the early-access version & receive emotion and engagement feedback on the sales pitch and conversation, to ensure that potential customers are engaged and plugged in through out the conversation. And the fact that VM Pro connects seamlessly into all the popular VC tools like GMeet, Zoom & MS Teams, ensures that the flow of conversation never moves off familiar platforms. We can't wait to get cracking on the full-service version soon.
Latest from our Resources
Emotion AI
Episode #1: Priya Lobo with Ritu Srivastava (Heureka: The Insights Podcast by Thelightbulb)
Welcome to the first episode of 'Heureka – The Insights podcast' by Thelightbulb. We kick off the podcast series with Priya Lobo, CEO of Ormax Compass – a leading name in the consumer understanding and brand positioning space in India. Priya
Read More
Emotion AI
Emotion AI for Ad Agencies: Benefits and Impacts
Emotions drive action and behavior from consumers in marketing campaigns. Most ad agencies are aware of this. However, in a world where
Read now
Emotion AI
Emotion AI with Chatbot: Why it Matters
Chatbots are everywhere. Most website you visit, and almost every app you have on your smartphone, have chatbots to address your queries.
Read now