Direct Interviews Analysis
Direct Interview Analysis
Catch contradictions & get unbiased responses with emotion ai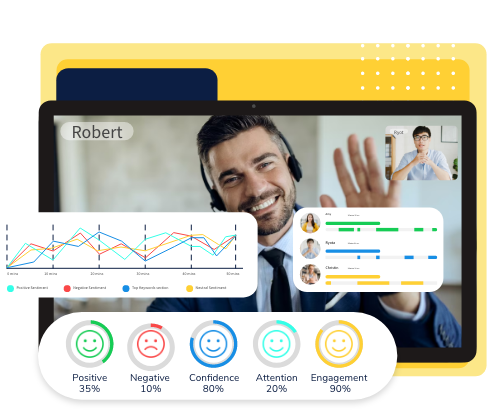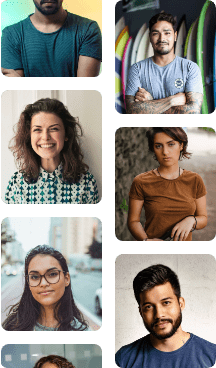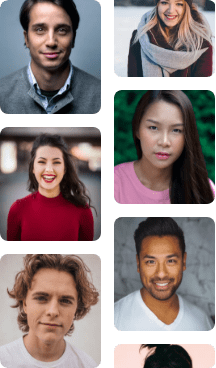 How interview analysis works
with emotion ai
Interview analysis: top benefits with emotion ai
Why choose us?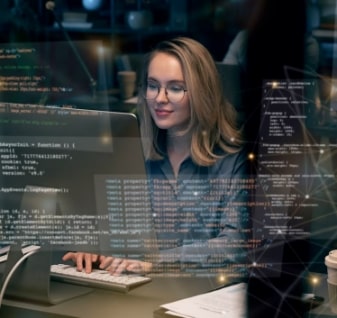 Full-stack offering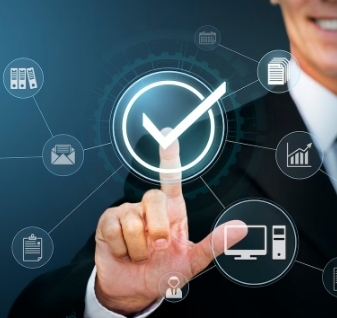 Reduces manual effort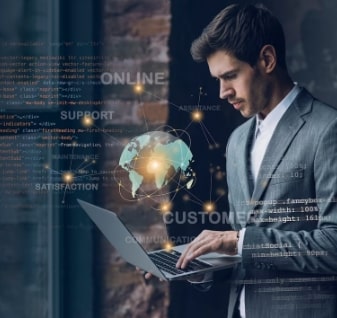 Unique patented technology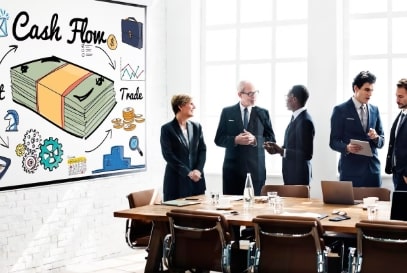 Speedy & affordable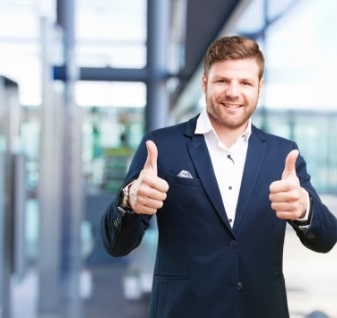 Trusted by industry qual leaders
Key technologies that power emotion-aware DI analysis
Facial coding
Now never miss a single nuance of your respondent's emotions & engagement levels spiking or dipping as they react to the flow of the Interview. Understand what engages, what confuses and where disagreements are happening as you tap into unstated responses and contradictory reactions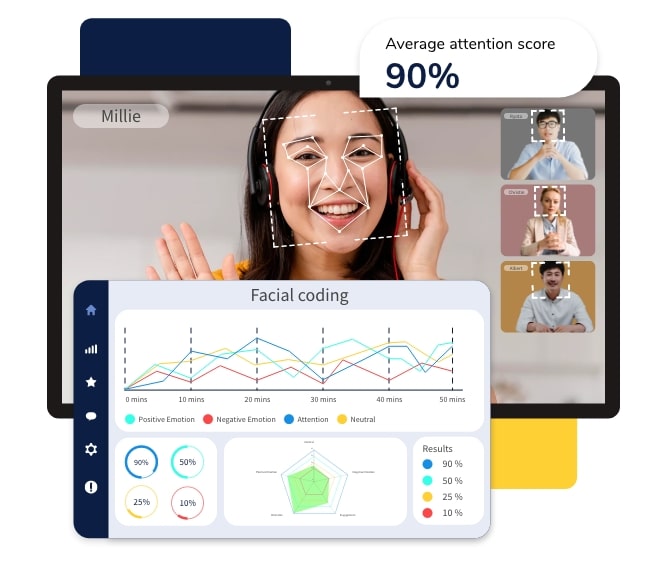 Speech transcription
Focus on engaging your respondents instead of taking notes or transcribing hours of conversation later, with our automated multi-lingual speech transcription capabilities. *Default availability for English. Available on request for other languages.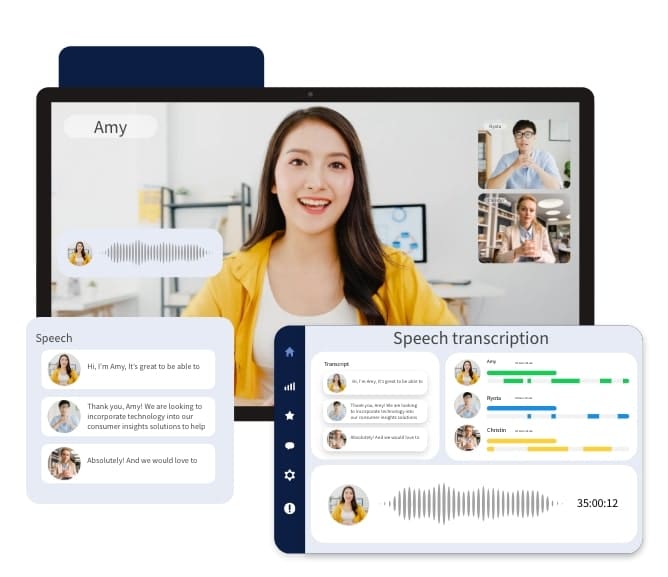 Text sentiment analysis
Understand the sentiment behind the words - positive, negative or neutral - to understand what your respondents truly mean. Identify high-frequency keywords and the sentiment in their usage to decode brand associations.*Available only for English.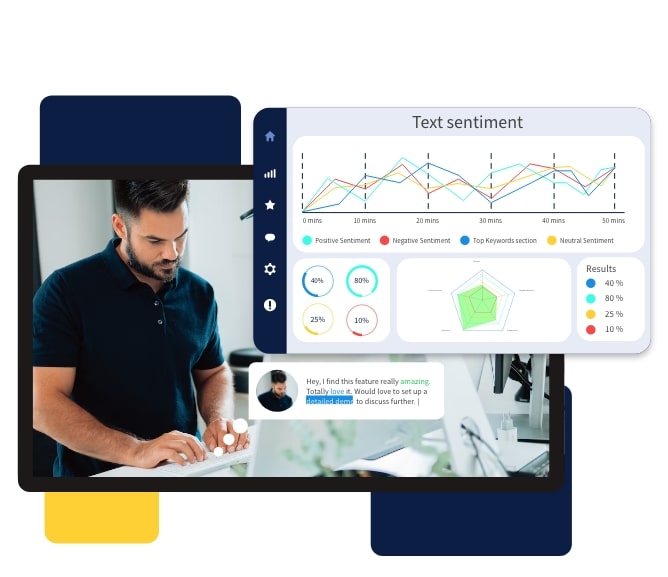 Audio tonality analysis
Decode the sentiment in the voice, both for speech and vocal utterances. This cutting-edge technology is language-agnostic & trained across cultures & geographies.*Available in beta for select use-cases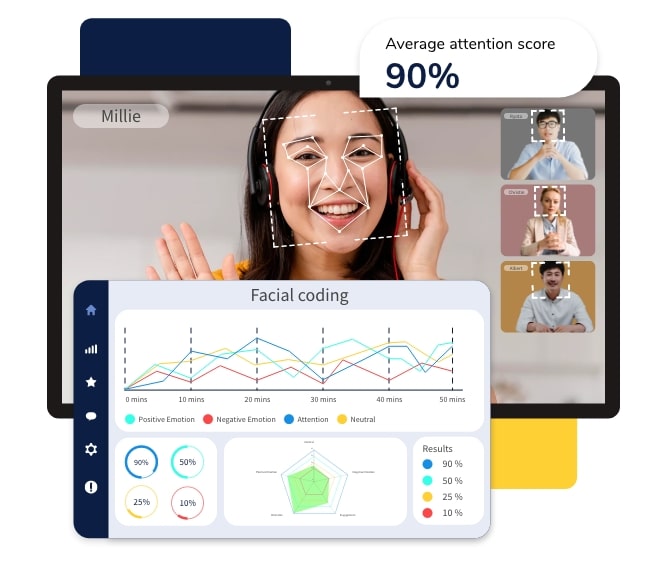 What industry leaders
have to say about us


Rajesh Chakrabarti
Executive Director, Nielsen Media
We have recently partnered with Thelightbulb and in a recent 'clothing brand' project, we were able to utilise the facial coding & voice ai functionalities of their Emotion Ai tool, to decode genuine user emotions and correlate them with stated purchasing behavior. We are happy to share that Thelightbulb team exhibited remarkable efficiency, meeting all communication and timeline requirements & are proving to be an able partner for our projects. I would recommend Thelightbulb's tool to any researcher who wants to elevate the emotional storytelling aspect of their reports and effectively convey the rich nuances of qualitative data.


David Schneer
Founding Partner & CEO, Merrill Research
Merrill Research decided to take things to the next level for our clients by incorporating Emotion Ai technology into our qualitative projects. We decided to work with TheLightbulb.Ai. Their Artificial Intelligence – Machine Learning driven analysis – using Facial coding & conversational ai – both complemented and corroborated our internal analysis. As such, we are planning to incorporate Emotion Ai into our projects to incorporate unbiased & unstated insights that are unparalleled in the industry.





Shreyasi Singh
Founder & CEO, Harappa
It is critical for online learning businesses to build a strong content feedback loop by recognizing emotion & engagement cues given by users, which are typically also given during face-to-face interactions. This helps content creators to consistently make iterative improvements to the content design principles to create truly effective educational content. We feel that harnessing the growing potential of Emotion AI is one way to monitor and enhance the learning process. At Harappa, we are cognizant of creating content that best suits the online medium and invest deeply in research and content creation to better learning outcomes and were happy to partner with TheLightbulb.Ai for this initiative.
Latest from our resources
Market research
Marketing Research Analytics: AI and Guide for 2024
The consumer environment is dynamic and businesses need to keep up with new trends, mannerisms, and inclinations to stay relevant. That's why market research is so important for businesses, as it allows them to understand how their customers think and act
Read More
Market research
Market Sizing Questions: How Emotion AI can Enhance Them
Have you watched Shark Tank before? If you have then you might've seen the sharks asking entrepreneurs about the size of the market, and
Read now
Market research
Glossary: Market Research
Market research has a simple objective to understand customer and market trends. However, this simple aim involves a number of complex
Read now