Is my data secure with Thelightbulb?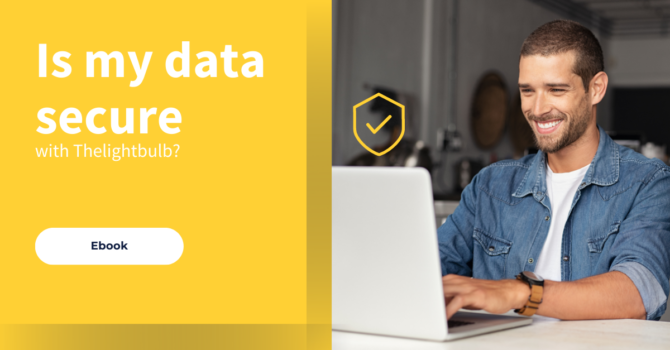 Is my data secure with Thelightbulb?
Thelightbulb offers video-first emotion aware SaaS products for consumer insights and sales enablement. These products need machine-based data processing to deliver accurate and reliable results. At every stage of data processing, Thelightbulb ensures a stringent protection to keep your data secure.
At Thelightbulb, we embrace the data security and privacy into every facet of our products. By incorporating robust encryption protocols, stringent access controls, regular security assessments, and transparent data policies, our products take provide utmost protection to your data.
In a rapidly evolving digital landscape, the safeguarding of user data stands as a paramount concern for individuals and businesses alike. As the exchange of sensitive information becomes increasingly integral to our sales enablement and consumer insights products, the assurance of data security remains a critical factor in engendering user trust. Demonstrating unwavering commitment in this realm, Thelightbulb's data security practices are compliant to the leading industry standards.
In this document, we list the compliances that Thelightbulb adheres to: SOC-2, GDPR, ISO 27001, ISO 27017, and ISO 27701.
Download now to access details on how Thelightbulb protects your data
Recent ebook
June 5, 2023
How Accurate is Facial Coding for Emotion Ai?
Latest version: 2.3 Updated on: 9 Aug 2023 Facial coding is one of the most popular technologies that enable AI-based emotion understanding. Thelightbulb uses facial coding along with other technologies,…
Read More
April 25, 2023
Top Consumer Insights Influencer: 2023
In this ebook, we will take a look at some of the most influential experts in the field of consumer insights and explore their valuable contributions to the industry. Consumer…
Read More