Top Consumer Insights Influencer: 2023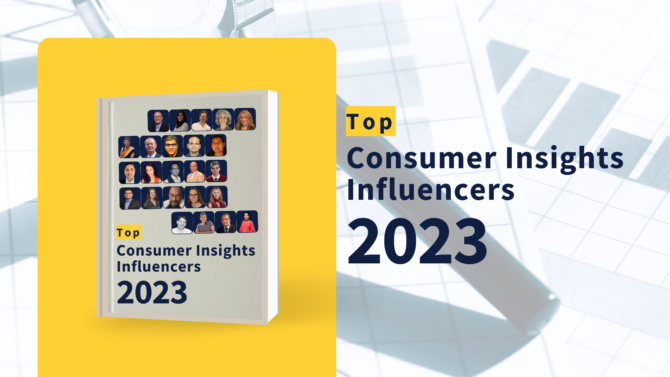 Top Consumer Insights Influencer: 2023
In this ebook, we will take a look at some of the most influential experts in the field of consumer insights and explore their valuable contributions to the industry.
Consumer insights are crucial for businesses to understand their customers, their needs, and their behaviors. In today's fast-paced world, where technology is constantly evolving and customer expectations are changing, it is important for businesses to keep up with the latest trends and insights to remain competitive.
That's where consumer insights influencers have stepped up and raised the game for businesses. These individuals have dedicated their careers to studying consumer behavior and trends, and have become trusted experts in the industry. By following these influencers, businesses can stay up-to-date on the latest trends, gain insights into customer behavior, and improve their overall customer experience.
Download the book to access complete list along with bios of top consumer insights influencers.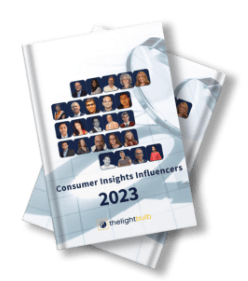 The list includes introduction and social media handles of the following top consumer insights incluencers:
David M. Schneer (CEO, Merrill Research, LLC)
Priya Lobo (CEO, Ormax Compass)
Stephan Gans (AVP, Chief Consumer Insights and Analytics Officer, PepsiCo)
Andrea Strauss (Senior Vice President, Content & Brand Insights, Nickelodeon)
Jennifer Schaefer (Sr. Director, Consumer Insights and Research, NFL)
Preeti Reddy (Chairwoman – South Asia, Insights Division, Kantar)
Jim Bowman (SVP, Consumer Insights, The Walt Disney Company)
Anuj Sethi(Director of Insights & Analytics, Colgate)
Rishi Shrivastava (Market Insights Senior Manager, Pediatric Nutrition, Abbott)
Shuvadip Banerjee (Chief Digital Marketing Officer, ITC)
Prashant Parameswaran (Director – Marketplace Insights, EAP and SAMEA, Levi Strauss & Co.)
Anna Rios(Head of Consumer Insights, LATAM, CA, AU/NZ, Amazon Studios)
Rajesh Chakrabarti (Executive Director, India Lead Custom Research and MAA, Nielsen)
Sandeep Ranade (Executive VP and Head of Quantitative Research Division, Hansa Research Group)
Vivek Malhotra (Group CMO, TV Today Network)
Hardik Shah (Head Shopper Insights, Mondelez International)
Stephanie Thornton (Head of Consumer Insights, Gap Inc.)
Abhijit Sah (Head of Consumer Insights, Disney+Hotstar)
Nicole Clark (Global Consumer Insight, Airbnb)
Natasha Hritzuk (VP, Consumer Insights, WarnerMedia)
Sorin Patilinet (Senior Director Consumer Insights, Mars)
Beatriz Solari (Director Consumer Insights, Amazon Studios)
Ajay Damani (Head Strategy & Insights – The Walt Disney Co. business, MindShare India)
Sneha Jain (Founder & Chief Research Officer, Blue Caterpillars Market Research)