How to Save Money & Time with Emotion AI tools for Market Research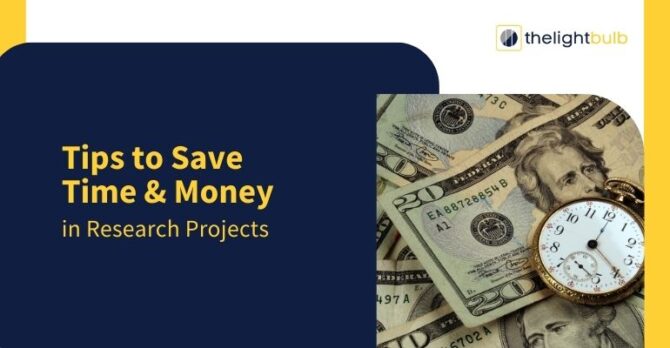 How to Save Money & Time with Emotion AI tools for Market Research
December 13, 2022
Market research is an inalienable component of thriving business networks in an expansive marketplace.
The fact that businesses are trying to decode consumer behaviour and preferences to optimise products for a better consumer experience underscores the importance of market research.
But conventional market research relies heavily on feedback-based frameworks that are mostly limited to behavioural touchpoints whereas most consumers rely on their subconscious minds to make decisions based on how they feel in the spur of the moment. Therefore, conventional market research methodologies have no way to capture and report emotional insights linked to the consumer while interacting with the product/service.
Emotion AI offers a window into the emotions of the consumers and when incorporated with conventional feedback-based data, it provides a premise for richer consumer insights. In fact, 90% of market researchers believe that AI will have a positive impact on the industry according to a report published by Qualtrics.
Using analytics tools like facial coding, eye-tracking, and text and audio tonality processing, Emotion AI can help extract more valuable insights and offer a quicker feedback cycle for businesses. Moreover, there are costs and time inefficiencies involved with using non-AI market research tactics that directly affect the output of the business.
Our conversation today revolves around addressing these inefficiencies and highlighting the time and cost advantages of using Emotion-AI-based market research over traditional mediums. So now that we have identified the problem, let's jump in and explore a few solutions!
Solving Time Inefficiency using Emotion AI
As a business, market research is a pivotal step towards creating a product or service that is useful for the consumer and is one that favours value creation. Get this step wrong and you're up for a bumpy ride ahead. From the perspective of time, market research is a slow process, and adding a deadline to the process would be undermining its efficacy and value proposition for the business.
It's actually the quality of the insights that define the time efficiency of market research conducted by a business. Consider this, if a market research tactic captures the insights of a group of consumers and is afflicted by a group bias or a community bias, then the quality of the insights will turn out to be poor and will therefore solicit another round of market research, because the insights from the first round are unusable.
Reducing time inefficiency linked to market research revolves around reducing multiple iterations of the same process by improving the quality of core insights facilitating more effective changes in the products and enhancing the user experience for the user all in one go. Here's how a business can achieve that using emotion AI.
Consider a scenario where a business is trying to conduct market research. Now the business has two possible avenues, one is through the conventional route, and the other is by using Emotion AI. Let's compare both scenarios to understand the difference.
Scenario 1
Going through the conventional route the business will use surveys, interviews, focus groups, and observation sessions to gauge insights based on consumer responses.
But there's no way to isolate genuine responses from non-genuine ones because the incentives for completing the survey or interview by the consumer are aligned with completing the survey and not the genuineness of the reply. This decreases the quality of responses and increases the likelihood of multiple market research iterations to achieve the same result.
Scenario 2
Using Emotion AI for the same reduces the likelihood of multiple iterations by significantly increasing the quality of insights. Incorporating human emotions by utilising processes like FACS, conversational intelligence, and eye-tracking, the genuineness of responses is exponentially higher, thereby increasing the quality of insights and saving time and hassle for businesses.
Reducing Cost Inefficiencies Using Emotion AI
Unlike time inefficiencies involved with market research, the cost inefficiencies involved with these processes are intuitive. AI-based market research can help businesses save costs on multiple fronts, here's how:
The first is the costs involved with carrying out multiple iterations of market research to get the product right. Incorporating AI-based video processing tools with surveys and interviews to map real-time interactions between the product and the consumer offers a holistic emotional profile that can be used along with the raw insights to produce a more actionable set of results.
Some areas of market research can be fully or partially automated reducing the human costs linked to it. Observation sessions can be replaced with fully-automated video processing tools that read facial expressions and club them with attention heatmaps via eye-tracking to identify areas of improvement. All you need for that is a recording of the consumer interacting with the product. No need for hiring an experienced product specialist to make the observations. Moreover, the observations are not only richer but way quicker as compared to a physical observation session because computers process billions of transactions per second. A speed that is unfathomable by humans.
Repetitive costs of conducting interviews can be reduced by recording the interview sessions and passing them through an AI-based market research tool like Lightbulbthat can combine facial tracking, image processing, and speech transcription to extract deeper insights that are too subtle to capture for the interviewer, reducing the feedback cycle saving both time and money for businesses.
Emotion AI can save costs for a business when a digital product is involved. Digital product revamping involves changing UI/UX elements by looking at product analytics and conducting interviews with consumers to understand what the consumer truly wants. With emotion AI, the problematic UI/UX elements can be easily identified and reported using webcam-based facial coding and eye-tracking tools. No need for additional interviews or surveys. Businesses can clearly communicate UI/UX elements that need tweaking around with the UI/UX designer and save costs.
What does the future of market research look like with Emotion AI?
Emotion AI can drive imperatives for a more economical and efficient market research ecosystem that does not revolve around just the behavioural aspects of the consumer but also takes into account the emotions and subconscious decisions made by the consumer.
The impetus for growth and innovation in the sector of market research lies in the adoption of powerful technologies like Emotion AI and the proliferation of a hybrid market research framework that prioritises a more human approach to this problem.
Traditional market research methodologies rely heavily on behavioural insights to predict interactions with the product and that's less efficient than using emotional insights to predict consumer action. You can learn more about traditional market research and how businesses conduct market research here.
The use of Emotion AI in market research is a fairly new proposition in this space and entails a fair amount of speculation. But the sheer quality of the insights produced by emotion AI and the efficiency it offers to businesses is a testament to its efficacy. Market research using emotion AI has been explored in detail in one of our previous blogs. You can learn more about that here.
About Lightbulb


Lightbulb.ai is an engagement analytics and emotion AI platform that offers specialized tools to map remote consumer interactions and map emotional profiles of consumers to produce richer user insights. Using facial tracking, eye tracking, audio tonality, and speech transcription, it produces smart emotional insights. These insights are highly actionable and can help businesses craft a better user experience for their customers. Also, it is browser-based, so it can be integrated with any system through in-build APIs and SDKs without using any VC tools.
You can learn more about us and how we can help you with market research  at www.thelightbulb.ai, or you can book a call with us to consult your user experience issues with our experts. We would love to carry this conversation forward!